We are working on our website this week! We apologize for any inconvenience.
The software system was designed by REAL Portable Restroom Operators. Finally a system that works for portable restrooms, septic, roll offs, trash, fencing. events, restroom trailers, and more! Our workflows are designed and implemented on PRO's around the world.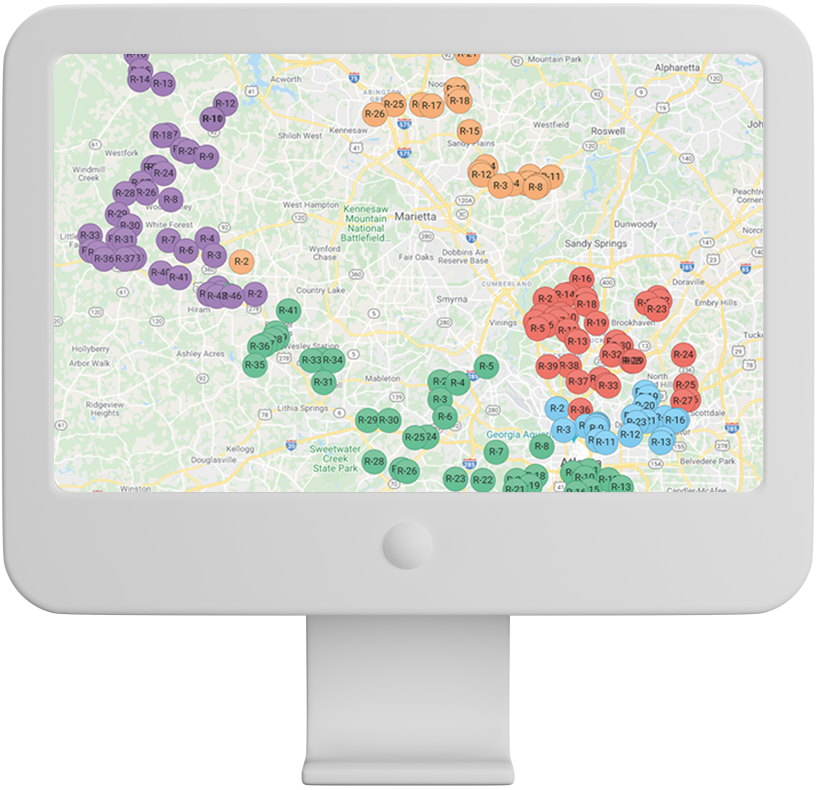 Portable Sanitation Association International
Proud supporters
of the PSAI
This is a free recording for non-members. It covers the PSAI's virtual roundtable discussion on May 20, 2021 on the topic of Coping with Supply Shortages and Higher Prices.
Powered by Machine Learning
Complete automated billing solution with built in prorating
Print and Scan Your Own QR Code
We have developed a routing engine specifically for Portable Restroom Operators that can manage your fleet and maximize your profitability. We use machine learning to continually optimize our solutions. Our software utilizes multiple TSP algorithms to find the best routing solutions for your delivery and service vehicles.
Complete Porta-John Management Solution
We built a tool to optimize a single truck route that takes into account your tank capacities, driver shifts, and many other PRO specific variables to insure that you are getting that truck to your jobsite as quickly as possible. Never pay for single route optimization again.
Technical Solutions
made for PRO's
Cost effective website hosting and development solutions

Website hosting support
Host your website at one of our two US based datacenters or let us manage it on your Digital Ocean, AWS, or Google Cloud VPS. Outsource your IT department to PRO Software and benefit from our experience of the Portable Toilet and Septic markets.

Custom website design
We specialize in creating the perfect design for your business. Websites start at $500. We can quickly turn around logos, ads, and custom graphics at an affordable price.

Hourly technical support
We offer hourly technical support covering all areas of your business IT department. We can help implement specific software or advise you on how best to structure a Google Adwords Campaign. Get the benefit of a seasoned IT department at a fraction of the cost.
A Few of our
Happy Clients